Ameyo Outbound:
Freedom

to

choose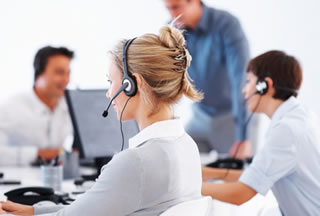 - Predictive dialer
- Preview dialer
- Call recording
- Voice Blaster
Customers wish to be kept well informed, and are relatively ecstatic by proactive communications. Keeping the customer informed helps manage expectations and preserve customer satisfaction. But they want the information they receive to be timely and relevant to their interests.

Ameyo Proactive Outbound is equipped with capabilities that power multi-channel campaigns and proactive outbound communications across multiple channels (voice, SMS, social, and web). Ameyo dialer is the heart of proactive outbound communications, that offers outbound capabilities that ensures communications compliance with legal regulations and harbours loyal and long-term relationship with customers.

Ameyo enables you to deliver optimized campaigns across multiple channels orchestrating end-to-end customer communications to deliver the best results.
Capabilities
Predictive Dialer automates outbound calling procedure while managing multiple campaigns and leads. The predictive dialer is a smart communication device that can detect answering machines, SIT tones, and busy tones; eliminate dialing, redialing and response time, and forward only the live connected calls to the customer service agent. This helps minimize agent idle time and thus garner optimal efficiency from the business resources.
This mode automatically proposes the next call to dial based on campaign settings and provides the agent an opportunity to prep before placing the call. With preview dialer contact center agents are able to see the next call in the list, and is up to them when to make the call and is also allowed to skip to the next name on the list. This can be ideal for complex sales where a bit of research is required between calls to increase the chances of success.
Taking the thought of "beyond predictive dialing" further, Ameyo's Parallel Predictive Dialer (PPD) enables effective and targeted outbound campaigns for contact centers. Earlier, defining the contact strategy by assigning appropriate agent-skills was limited to just the inbound processes. Now with PPD, AMEYO simplifies the customer-specific dialing processes.
In Ameyo Progressive mode, the numbers are dialed only when there is an agent available, eliminating the chances of throwing silent calls to customers. Progressive dialing is ideal for low-volume, high-value campaigns.
Voice Blast
Voice Blaster is an innovative technique for mass communication which allows the user to send hundreds and thousands of pre-recorded voice messages instantly and simultaneously. It allows the call recipient to listen to a recorded message, and interact with the system by pressing certain keys on the keypad.
Ameyo PACE
Ameyo PACE or Pro Active Connect Enhancer is a breakthrough innovation in outbound dialing solutions. It is a software module that works in conjunction with the Predictive Dialer and helps businesses to enhance the end results by adding intelligence to the overall process of outbound dialing